Pediatric ENT Surgeries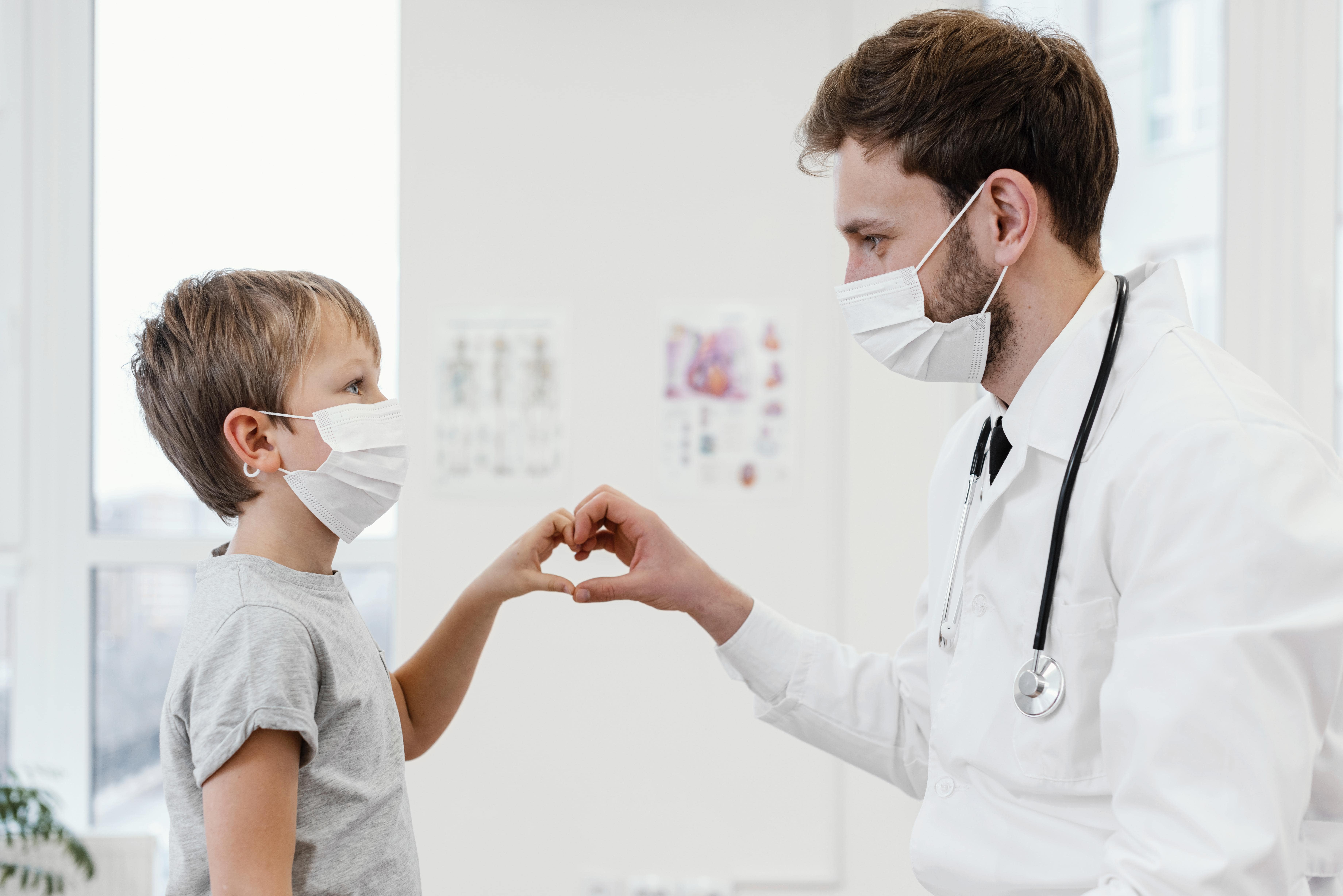 The pediatric otolaryngology (ENT) team has extensive experience caring for children with serious medical and surgical conditions of the ear, nose, and throat, including those related to breathing and the airway, the nose and sinuses, voice and speech, feeding and swallowing,  fetal issues,  the face and skull (craniofacial), sleep, and head and neck tumors.
Pediatric Otolaryngology
Children of all ages are affected by ear, nose, and throat problems. Our Pediatric Otolaryngology department with the best Otolaryngologists in Dubai, UAE, often known as ear, nose, and throat specialists (ENTs), treat both common and uncommon disorders with modern treatments. You get access to all of the international pediatric specialists in HMS Group. Our teams are dedicated to delivering the best possible care for your kid in a warm, pleasant, and supportive atmosphere.
Pediatric Otolaryngologist
We provide our patients with rich and wide experience in a child-friendly and family-centered atmosphere because of the coordinated efforts of our pediatric ENTs, nurse practitioners, nurses, and therapists.
Pediatric ENT Surgeries in Dubai:
Adenoidectomy.
Head and Neck Excision for Congenital Lesions Lesions that are present at birth.
Mastoidectomy.
Microlaryngoscopy and Bronchoscopy are used to evaluate the airway.
Neck Abscesses: Treatment and Drainage
Neck masses should be removed.
Pharyngoplasty of the Sphincter.
Reconstruction of the airway.
Removal of Foreign Bodies from the Airway
Repair of a cleft palate.
Repair of Facial and Neck Injuries after Traumatic Injuries
Repairing Aural Atresia
Septoplasty.
Sinuses: Endoscopic Sinus Surgery is a type of sinus surgery that uses a small camera
Surgery of the Ears
Surgery on the Vocal Cord
Thyroid surgery
Thyroid surgery is a procedure that removes the thyroid gland.
Tonsillectomy.
Tracheotomy.
Treatment for Hypernasal Speech
Tubes for Tympanostomy
Tympanoplasty is the procedure for repairing a perforated eardrum.
Video Stroboscopy – Voice Disorders Evaluation
At HMS Mirdif Hospital, we have the best Pediatric department with a team of the best Pediatric ENT Specialists or Pediatric otolaryngologists. 
Your little ones are our little ones and your priority is our priority. Our dedicated team will provide top services to all newborns, infants, children, and adolescents.
Kids Play Area
International team Of Doctors
Pediatric Nephrology Care
Pediatric Dentistry Care
Pediatric Orthopedic Care
Pediatric Neurology Care
Pediatric Allergy Care
Pediatric Gastroenterology Care
Pediatric Surgery Care
Pediatric Cardiology Care
Pediatric Pulmonology Care
Advanced Laboratory
Pharmacy