Cardiac Cath Lab

1. Cardiac catheterization and coronary angiography
Right Heart Catheterization 
Myocardial Biopsy
Right Ventricular and Pulmonary Angiography
Left Heart Catheterization/Angiographic Procedures, Coronary Angiography, Left Ventricular, Aortic Angiography, valve evaluation 
Coronary Vasospasm Studies (ie., Ergonovine, Methergine, others)
2. Percutaneous Coronary Interventions :  
Balloon Angioplasty (PTCA). Coronary Stenting
Coronary Atherectomy Rotational Atherectomy (ie. Rotablator), cutting balloon 
Shock wave therapy.
Coronary Thrombectomy
3. Complex and high-risk coronary interventions including:
Chronic total Occlusion of the coronary arteries left main, multi-vessel CAD
4. Imaging  and functional evaluation methods associated with the treatment of coronary arteries diseases, including:
Measuring the Fractional flow reserve in the coronary arteries (FFR)
Intravascular ultrasound (IVUS)
5. Closure of Atrial Septum Defect (ASD) and (PFO) through the skin.
6. Non-Cardiac Angiography and Interventions (Peripheral/Endovascular)
a) Lower Extremities b) Renals c) Subclavian / Brachiocephalic vessels d) Carotid and Cerebral vessels
7. Pacemakers / Automatic Implantable Cardiac Defibrillators (AICD) 
Pacemaker ( single-chamber, two-chamber),  implantable cardiac defibrillator
long-term implantable loop recorder (Confirm Rx, Reveal ), heart failure monitor device.
8. Vascular access: picc- line, dialysis catheter, central lines. 
9. Mechanical Support Devices Intra-Aortic Balloon Pump
Meet Our Best Cardiologist in Dubai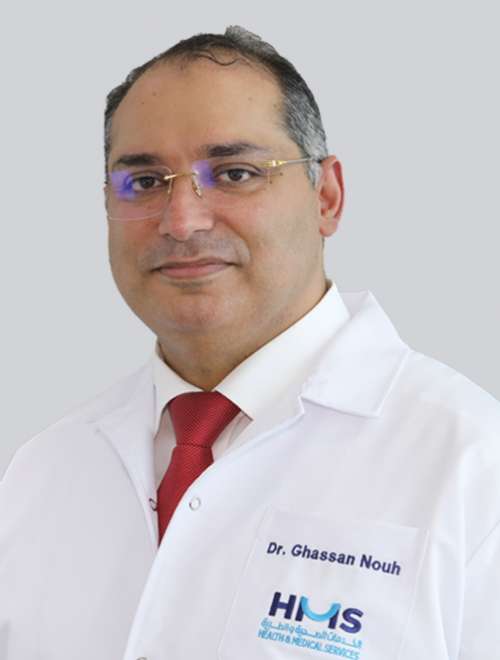 Dr. Ghassan Nouh                                         
Consultant Interventional Cardiologist     
Book Appointment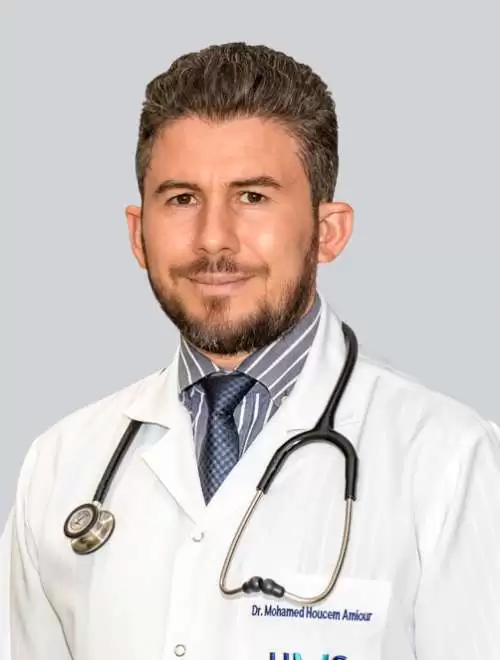 Dr. Mohamed Houcem Amiou
Specialist Interventional Cardiologist
Book Appointment