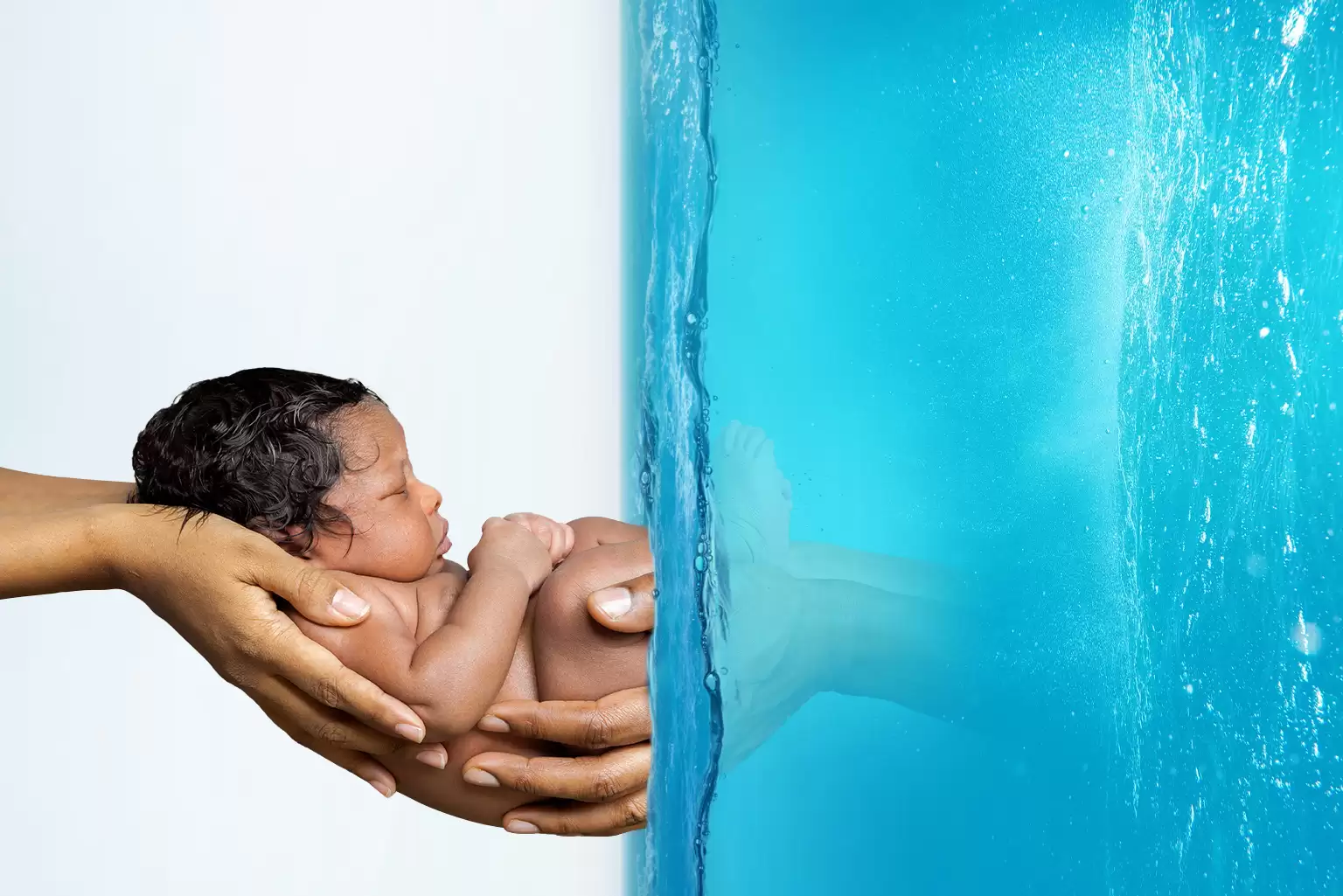 HMS Mirdif Hospital is offering water birth services to give women the chance to deliver in water in their own comfort. The warm water birth is in an isolated room with a spectacular atmosphere and view to ensure you're in your comfort zone. During your consultation with our top Obstetricians, they will discuss with you the criteria required to ensure you are a good candidate for a safe and relaxing water birth experience.
Being in water during birth is believed to be less painful, more relaxing, and easier as the water carries the weight of the body and allows the mother to easily move around and feel more in control during labour.
What Happens During a Water Birth?
In a water birth, the mother is positioned in a birthing pool, and the atmosphere of the room is adjusted to her preference accompanied by your midwife and doctor. 
Water Birth Benefits
1.    Lowers blood pressure and anxiety levels to ease the pain
2.    Improve blood circulation 
3.    Lower risk of injuries (tearing)
4.    Carry your body's weight and pressure during delivery 
5.    Quicken the labour process 
6.    Safe and healthy for mother and baby 
What happens during the Water Birth process?
Our top Obstetricians at HMS Mirdif Hospital, the best nursing team and midwives will be with you all the time during and after your labour. During the first stages of labour, your dedicated nurse will make sure you are comfortable, measure your blood pressure, and monitor your heartbeat and your baby's heartbeat to ensure everything is under control throughout the delivery process. 
The Labour and Delivery Unit at HMS Mirdif Hospital is equipped with the most advanced machines and equipment needed during delivery that is supervised by the best team of obstetricians, midwives, & nurses. 
We focus on making sure the water temperature is adjusted based on your preferences during birth. 
What do I wear for a Water Birth?
You can wear anything that feels comfortable to you. 
How Safe is Water Birth?
Studies show that water does not enter the birth canal and move up during labour, and the incidence of the birth canal and uterine infections does not increase because of water birth. It is a very safe procedure.
Book an appointment now at 0529855013