Neurology Hospital in Dubai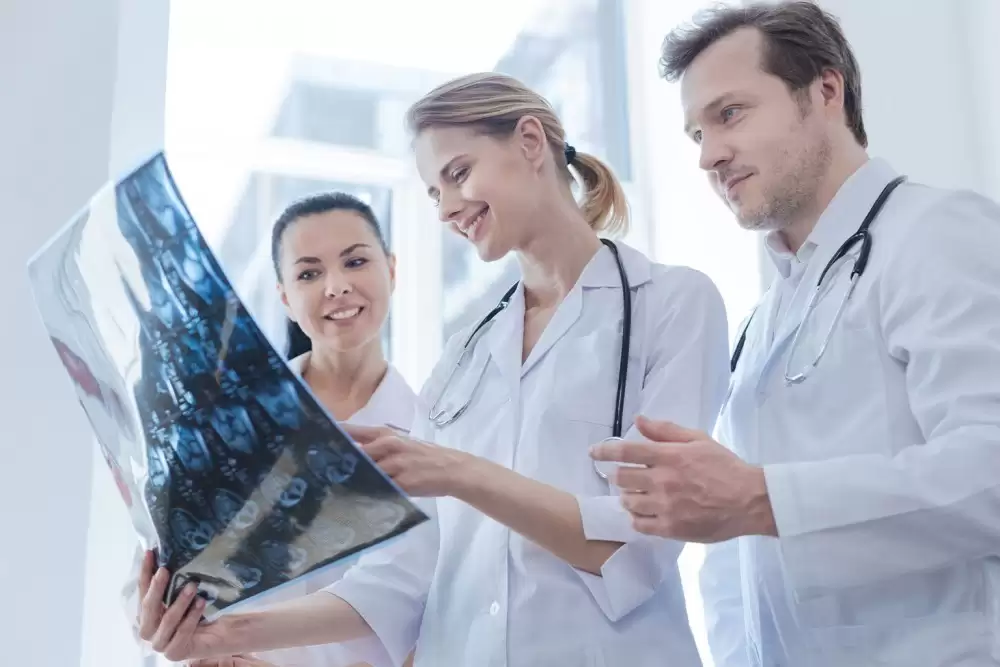 What is Neurology?
Neurology is the Subspeciality of medicine dedicated to the study and treatment of nervous system disorders or in a single sentence Neurology is a branch of medicine concerned with the structure, function, and disorders of the nervous system. The nervous system is a sophisticated and complicated mechanism that governs and coordinates physiological processes.
What is the role of Neurosurgeons?
Neurosurgeons are medical professionals who diagnose and treat disorders of the brain, spine and other components of the nervous system. They differ from neurologists in that they have been specifically trained and certified to employ surgical therapies, whereas neurologists focus on other types of treatment.
What is the role of Neurologist?
Neurologists are doctors who specialize in illnesses of the brain and spinal cord, as well as peripheral nerves and muscles. Multiple sclerosis (MS),  Epilepsy, Parkinson's disease, Alzheimer's disease, other dementias, stroke, meningitis, autism and migraines are among the most common neurological diseases. Some neurologists specialize in a field such as neurophysiology, epilepsy, pediatric neurology, vascular neurology, behavioral neurology, etc
The nervous system is critical to the body's survival and function. Everything we do is reliant on the messages sent by our nerves between our brain, spinal cord, and the rest of our body.
If you have been diagnosed with a brain or nerve condition, you'll want the most advanced care from our Neurology Specialists.  The Department of Neurology and Neurosurgery provide expert care for rare, complex conditions related to disorders of the brain and spine. Our team of Highly skilled and well-experienced Specialists is here to give you the most effective treatment for treating both adults and pediatric patients.
HMS Mirdif Hospital is the first in UAE to use the most advanced generation of Gamma Knife surgery. The system allows for a different approach in providing surgeons with more options when treating complex neurological or brain conditions. The Neurology and Neurosurgery department applies the latest advances in medicine, surgery, and technology to customize a treatment plan for each of our patients who require surgery either open surgery, minimally invasive procedures or robot-assisted techniques. 
Our team of neurosurgeons can help you decide if traditional brain surgery is the right choice or if you might be a candidate for noninvasive Gamma Knife treatments
About Gamma Knife
The term "Gamma Knife" can be misleading. We do not use knives or make incisions of any kind. Instead, our state-of-the-art technology, technology is complex, but the benefits are easy to understand. Because there are no incisions, Gamma Knife treatments are safer than traditional brain surgery. There's less risk of infections, complications or side effects. 
Our Department manages patients with neurologic disorders such as;
General Neurology
Headache
Stroke and Cerebrovascular Diseases
Epilepsy
Multiple Sclerosis
muscular dystrophy 
Alzheimer's Disease
Autonomic Neurology
Cancer Neurology
Cognitive and Behavioral Neurology
Critical Care Neurology
Epilepsy and Seizure Disorders
Functional Neurological Disorder
Movement Disorders
Neuro-infectious Diseases
Neuromuscular Diseases
Neuro-ophthalmology
Pain Neurology
Sleep and Circadian Rhythm Disorders
Spinal Cord Disorders
Perform brain, tumor, vascular, and peripheral nerve operations
Available Test procedures:
Electroencephalograms (EEG)
Nerve conductions (NCV)
Electromyography (EMG)
Videonystagmography Testing (VNG)
Evoked Potentials (EP)
Treatments offered: 
Gamma Knife surgery
Image-guided neurosurgery
Endoscopic brain tumor surgery
Stroke Prevention
Balance and Fall Prevention
Concussion Management
Vestibular Rehabilitation
Endoscopic brain tumor surgery
Image-guided neurosurgery
MRI-guided laser brain surgery
Vascular brain tumor surgery