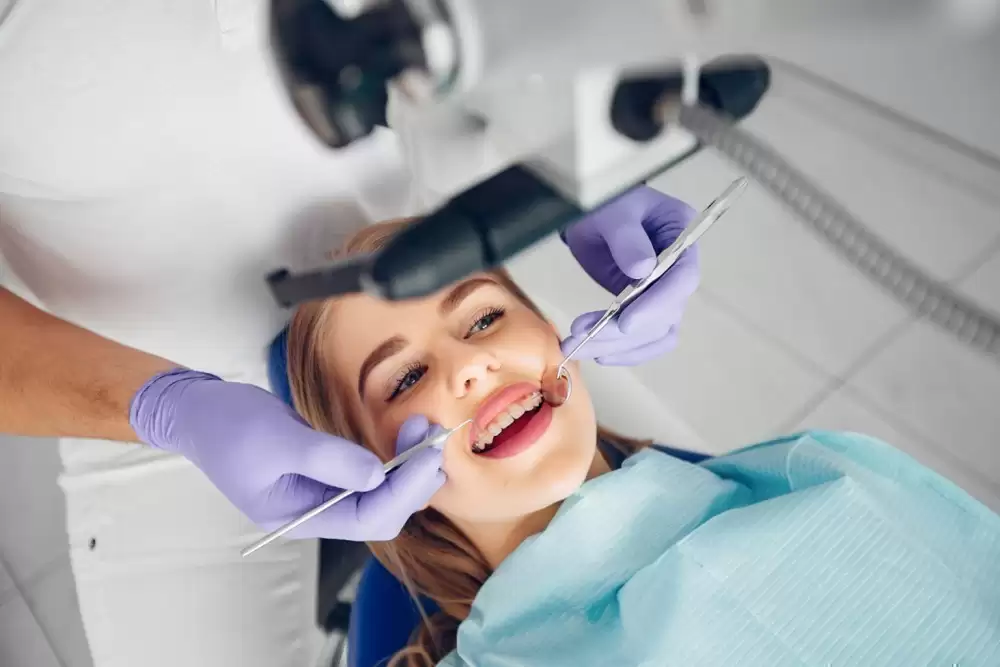 Dental Clinic
The dental clinic of HMS Mirdif Hospital is one of the best Dental Clinic in Dubai, offering high-quality dental services from experienced top dentists. We have a comprehensive solution for all of your dental needs, from pediatric to cosmetic dentistry.
A dental clinic is a place that we've all visited at some point in our lives for various reasons. While many individuals consider a visit to the dentist to be part of their regular check-ups, certain people, particularly those who are suffering from serious problems, require the assistance of a professional. Visit the top dentist in Dubai for a thorough dental examination. Dental science is a field of medicine that focuses on the detection, diagnosis, and treatment of diseases, disorders, ailments, and anomalies of the oral cavity, oral mucosa, and/or related and adjacent tissues and structures in the maxillofacial region.
At HMS Mirdif Hospital we designed our Dental clinic to be as friendly as possible delivering the best experience to our patients. Will ensure that your visit with us will be satisfying and worthwhile.
Our Dental Department is well equipped, having the latest and most reliable facility offering first-rate services and providing a full range of cosmetic and general dental services. You will be taken care of our highly qualified team that are competent having an extensive dental expertise specializing in different field such as Implantology, Endodontics, restorative Dentistry, Prosthodontics and Cosmetic dentistry. 
Symptoms to visit a Dental clinic:
Swelling and/or pain inside the mouth
Gums that are puffy, aching, or bleeding
Do you find it difficult to smile? Yellowish teeth, missing tooth/teeth, and other signs and symptoms could be present.
Existing medical conditions that could contribute to a dental problem
Problems with food
Mouth that is parched and/or dry
Tooth decay and bad breath
Pain in the jaw and/or gum cramps
Inside the mouth, strange patches and sores develop
What a Dentist will do?
At HMS Mirdif Hospital, we have a team of best dentists in dubai who can provide you with the following services.
General Dentistry
Orthodontic treatment, 
Endodontic treatment 
Cleaning to composite fillings, 
Complete oral examinations and x-rays.
Dental Implant:
Replaces tooth or bridge with artificial teeth that is alternative to dentures or bridgework
Cosmetic Dentistry 
Teeth whitening
Reshaping and closing spaces 
Countouring gums and teeth
Prosthodontics:
Will provide you with treatment planning and maintenance of missing or deficient teeth
Restorative dentistry: 
Diagnostic and treatment of diseases in the teeth and their supporting structures to maintain a strong and oral health
Oral surgery
Removal of wisdom teeth, third molars
Management and repair jaw problems
Some of our major Dental Services
Conscious sedation/general anaesthesia for dental operations
Without braces, crooked teeth can be corrected.
Root canal therapy that is painless
Fillings that are both conservative and cosmetic
Treatment for gum disease that bleeds
Crown and bridge are two types of dental work.
Paediatric Children's dentistry and fluoride treatment to avoid dental cavities
Surgical extraction of wisdom teeth, as well as implant and oral surgical procedures
Teeth extractions are performed on a regular basis.
Cleaning, scaling, and polishing
Radiography in the Digital Age
Whitening your teeth
Missing teeth are replaced.
Hollywood smile
Book your appointment with the best dentist in Dubai at HMS Mirdif Hospital