Keratoplasty Surgery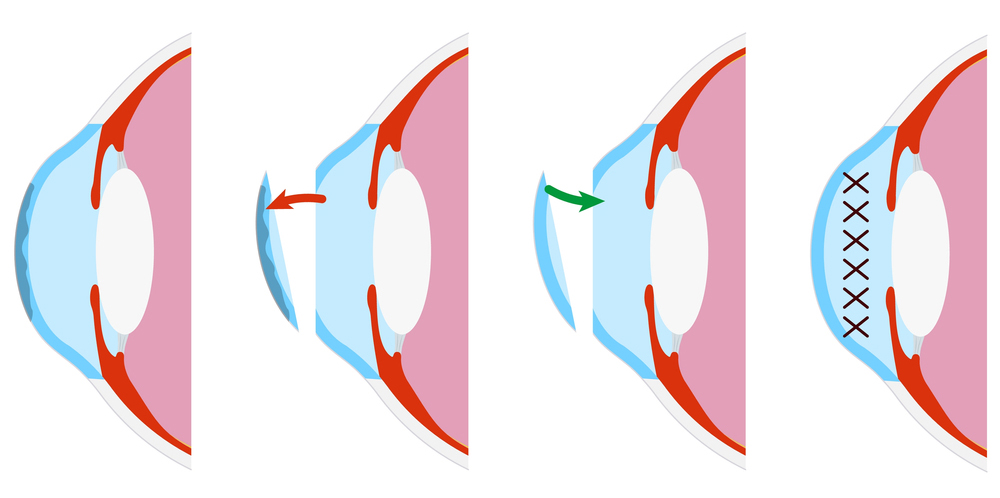 A cornea transplant, also known as keratoplasty, can restore vision, relieve pain, and even enhance the appearance of a white, scarred cornea.
Who Needs Keratoplasty?
Light rays passing through a damaged cornea might be warped, causing visual changes.    
A corneal transplant can help with a variety of visual issues, including:
Scarring of the cornea as a result of an injury or infection.
The infection causes corneal ulcers or "sores."
A condition that causes your cornea to protrude out (keratoconus).
Corneal thinning, clouding, or edema.
Eye illnesses that are passed down through the generations, such as Fuchs' dystrophy and others.
An earlier eye procedure caused problems.
Dr. Basel AlFaaouri is one of the best eye surgeon and specialised in Glaucoma, EyeWatch Surgery, and Keratoplasty.
Book now for the Best Keratoplasty Surgeon in Dubai Dr. Basel AlFaaouri