Surgical & Wound care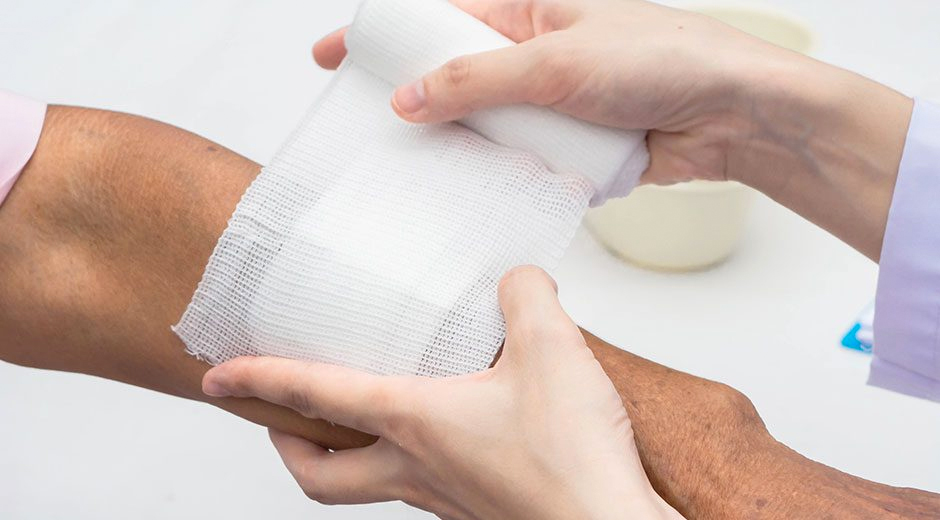 For eligible patients, HMS Home Care provides wound treatment at home.
Our highly qualified staff provides complete management of all medical requirements as recommended by a doctor, including follow-up care after discharge and other short- and long-term nursing needs. Our team of nurses assists patients in receiving post-operative and wound care along with other treatments that were prescribed by your doctor.
HMS wound care nurse team uses all the necessary equipment which are needed for wounds to help reduce complications, support healing, and keep you safe at home. For patients who are eligible for home health services, wound care is the comfortable treatment of chronic and complex wounds at home. Physical and occupational work with a team of nurses to treat wounds as well as underlying illness processes that can result in wounds.
We're experienced in treating different types of wounds, including:
Post-Surgery Wounds
Dressing Change
Trauma
Injections
Burns
For post-surgery care, we have a team of expert nurses who work for healing your wound quickly. The best way for wound healing is ongoing communication and cooperation between patients and their doctors.
Please call 800467 or Fill out the above form to book our Home Care Services.