Physiotherapy at Home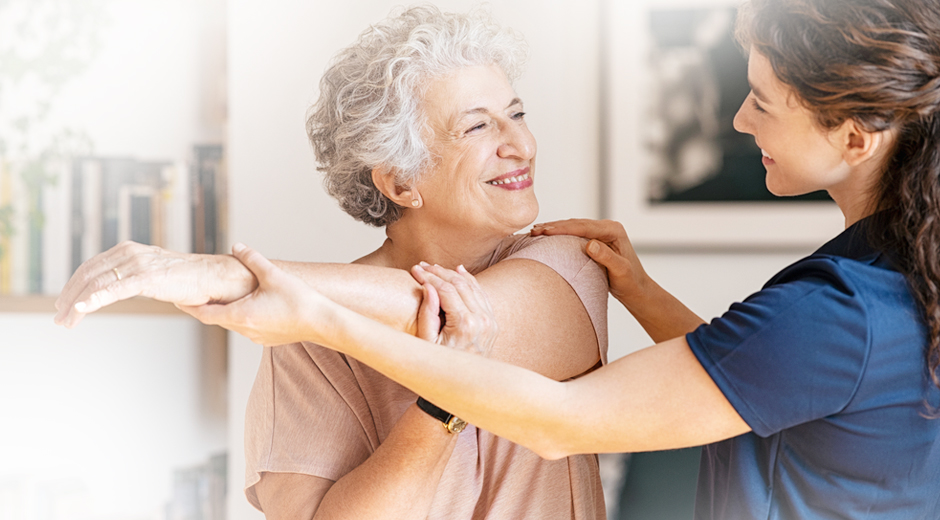 In Dubai, HMS Home Care provides physiotherapy care in the patient's home. Get safe, effective, and individualized treatment from our highly qualified and experienced physiotherapists to heal more quickly and regain strength, range of motion, and endurance. Don't let your pains, aches, and injuries limit your way of life.
Because of the lifestyles most people now lead, we constantly feel stressed, which can manifest as severe back, neck, muscle, bone, or joint pain. For this reason, we provide dedicated physiotherapy at home services in Dubai. Such issues can be recognized and treated by our professional team of physiotherapists with ease. With just one call, a physiotherapist will be at your door to visit your loved one at home and attend to their requirements.
Our physiotherapists offer physical treatment in patient's homes or hotels to help them recover from operations, disability, strokes, accidents, weakness, and other conditions. In order to recommend a personalized care plan and meet their medical needs, we evaluate our patient's conditions and general health.
There are numerous subspecialties of physiotherapy that deal with various types of health issues. Best physiotherapists in Dubai with specializations in various areas of physical therapy are available through HMS Home Care Service in an effort to give the best in-home physical treatment in Dubai.
Call 800 467 or Fill out the above form to book our Home Care Services.