General and Laparoscopic Surgery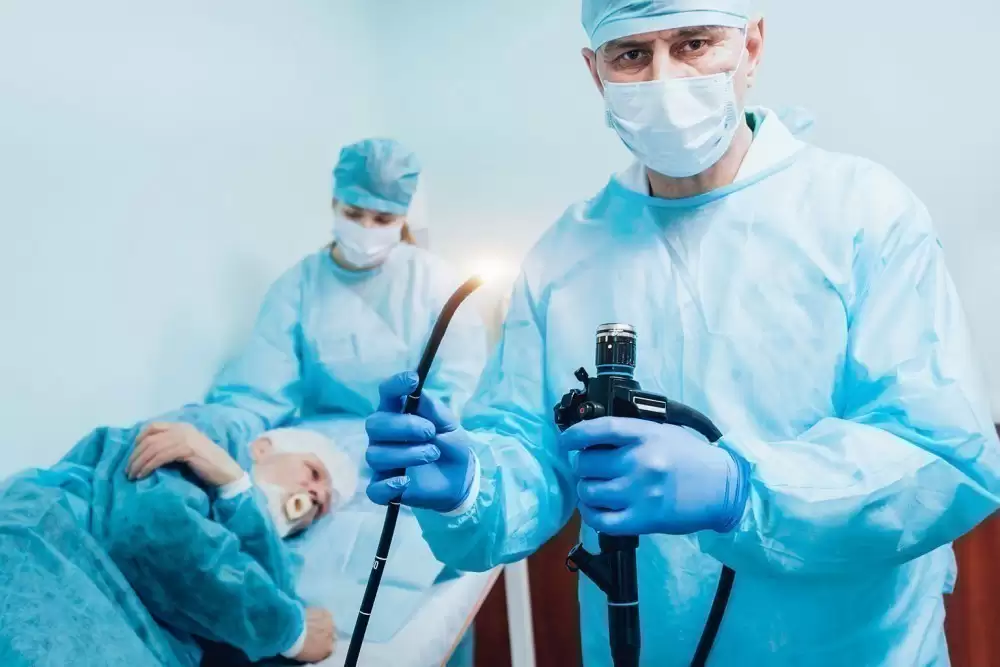 Laproscopic Surgery at HMS Mirdif Hospital Dubai
Our specialised physicians or Doctors at HMS Mirdif Hospital in Dubai, UAE use the most advanced laparoscopic technology to perform a wide range of surgical procedures.
Microinstruments implanted through small incisions are used in minimally invasive surgical techniques to execute treatments that would normally need open incisions. In general, minimally invasive surgery is safer than open surgery & allows you to recover more quickly with less pain and with fewer scars. It is frequently performed as an outpatient procedure.
HMS Mirdif Hospital Department of General Surgery & Laparoscopy performs high-quality surgeries with our Internationally board-certified Laparoscopic Surgeons who are highly skilled to perform all simple to complex procedures. The department deals with a wide range of surgical problems involving the Stomach, Intestine, Colon, Liver, Gall bladder, and mainly other abdominal organs. 
The department uses minimally invasive surgery with the most advanced techniques to perform safe and precise procedures with small incisions performed by highly skilled Surgeons, registered nurses, and medical technicians.
Our advanced treatment approach is through a procedure called Laparoscopic surgery, wherein a laparoscope with a high-resolution camera at the front and an instrument is inserted through an incision in the abdominal wall. It is often used for surgeries occurring in the gallbladder, liver, pancreas, small intestine and large intestine (colon), spleen, stomach, pelvic or reproductive organs.
The Benefits of Minimally Invasive Surgery Can Include:
Small incision
Less pain
Low risk of infection
Short hospital stay, quicker recovery time
Less scarring
Reduced blood loss
Improved healing time
External scars are smaller.
Scars heal more quickly.
There is less pain.
While minimally invasive surgery effectively reduces time and gives surgeons greater control, it is not for everyone. Sometimes traditional open surgery provides surgeons better access to the area to be treated and certain considerations such as the patient's age, physical condition, and surgical history may necessitate open surgery.
Different Types of Laparoscopic Procedure
Laparoscopic operations are available in a variety of specialties, including neurology, gynecology, bariatric weight loss surgeries, orthopedics, and urology.  Minimally invasive surgical treatments at HMS include: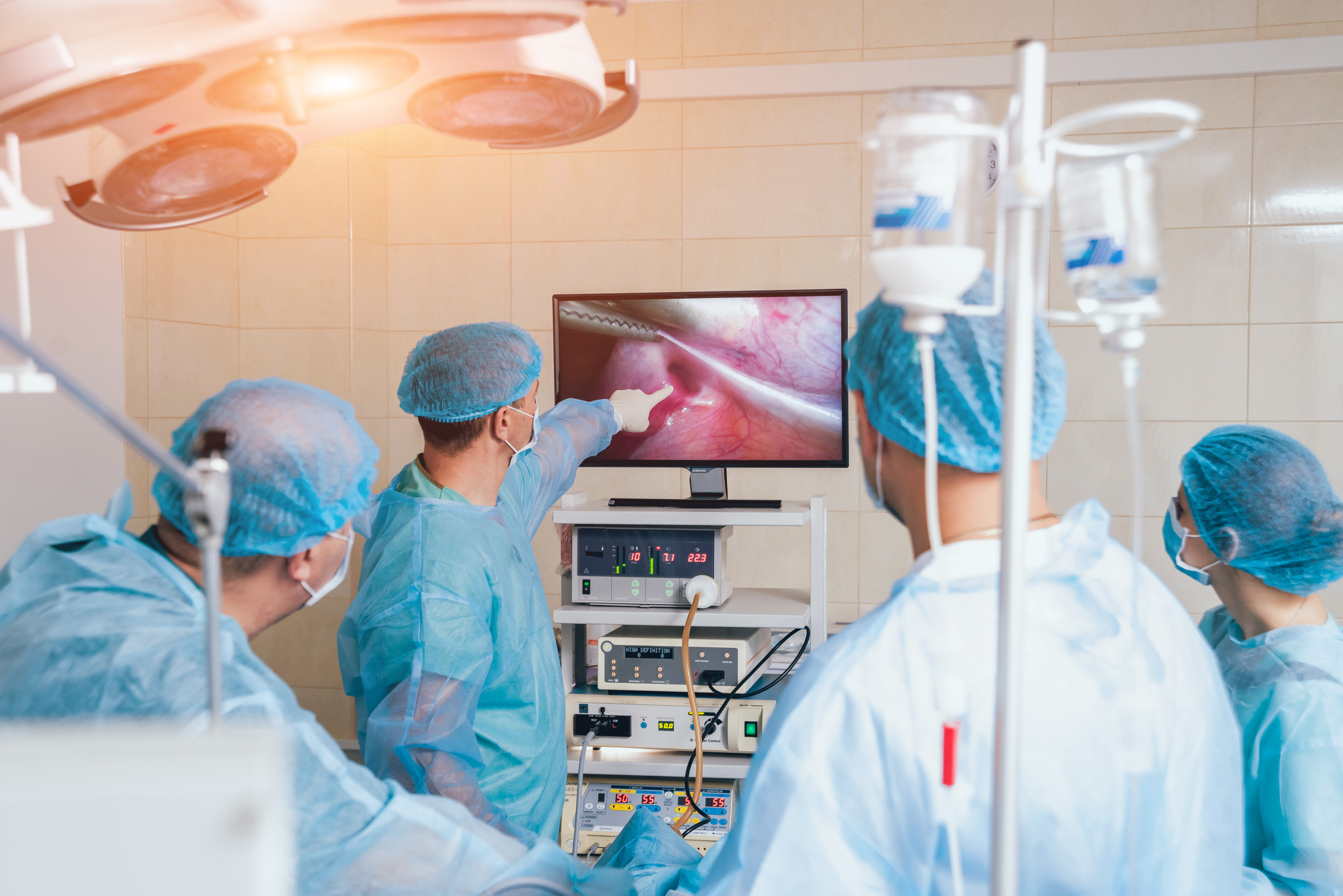 Appendectomy.
Surgery for cancer.
Resection of the colon.
Gastric banding and bypass surgery
Gynecological surgery.
Repair of a hernia.
Vasectomy through laparoscopy.
Cholecystectomy is performed laparoscopically.
Nissen Fundoplication.
Vascular surgery on the periphery.
Removal of solid organs.
Surgery on the spine.
Surgery on the lungs.
Transplantation surgery.
Specialized General Surgery Services
The General Surgery Department Provides Specialized Services with Utmost Care in The Following Areas
Upper Gastro Intestinal (UGI) Surgery
Gastrectomy
Esophagectomy
Small Bowel Resection and anastomosis
Hepatobiliary pancreatic surgery
Pancreatic Surgery
Whipple's Surgery
Liver resection
Colo-rectal Surgery
Haemorrhoidectomy
Stapled Haemorrhoidectomy
Fistulas & Fissures
Appendix
Different types of Colectomy
Anterior Resection
Abdominoperineal resection
Laparoscopic & Endoscopic Surgery
Laparoscopic Appendicectomy
Laparoscopic Cholecystectomy
Laparoscopic Hernia repair
Laparoscopic small intestinal and colorectal surgery
Other Surgeries
Hernia Surgery
Trauma Surgery
Breast Surgery for benign & malignant disease
Hydrocele
Thyroid & Parathyroid surgery
Parotid and Submandibular gland surgery
Varicose Vein Surgery
Laparoscopic Surgery in Dubai
For more information about General and Laparoscopic surgical services at HMS Mirdif Hospital Dubai, Book your consultation with our best laparoscopic surgeon in Dubai.