Best Emergency Hospital in Dubai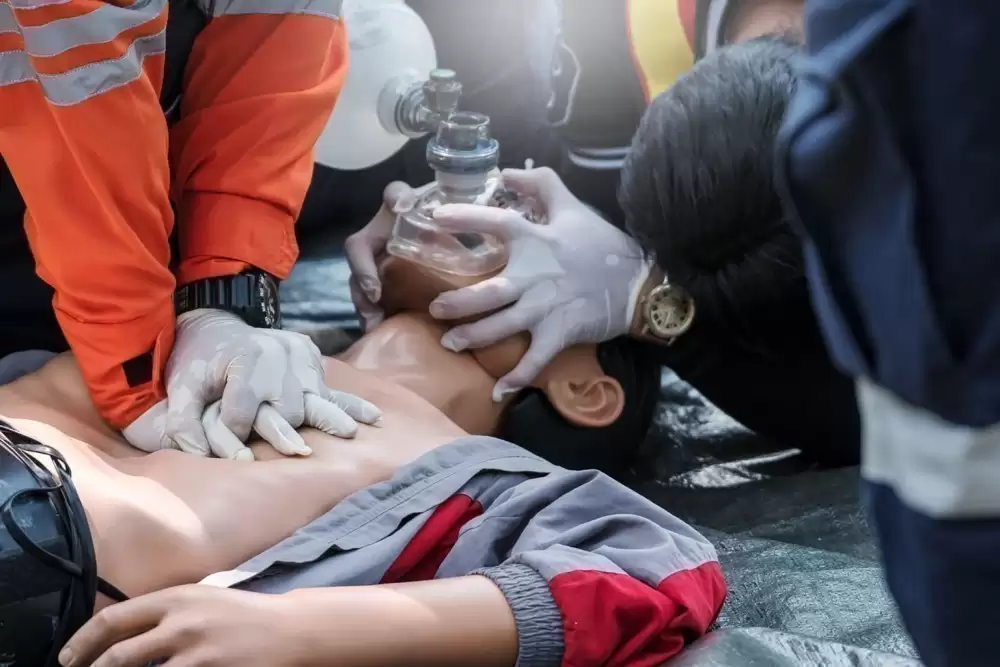 Emergency Hospital in Dubai
The Emergency Department at HMS Mirdif Hospital is open 24 hours with a highly trained team for your health needs to handle any emergency situations. One of our key specialties at HMS Mirdif Hospital is being the best emergency hospital in Dubai. Our dedicated staff and skilled doctors are always available to meet your emergency medical requirements.

We are located in Mirdif - Al Mizhar 1 - Dubai
Please click here for the direction. Location Map
If you are experiencing a life-threatening medical situation, please call 998. You may request that the ambulance take you to HMS Mirdif hospital.
The Emergency Department at HMS Mirdif Hospital is dedicated to providing exceptional healthcare for your urgent medical needs. Rest assured that your visit with us for a variety of injuries and illnesses will be immediate and efficient.
The Department is staffed by a team of health care professionals trained in emergency medicine, Specialist Emergency Physicians, highly skilled clinical teams, and emergency medical technicians that are available 24 hours a day, 7 days a week to treat any urgent medical care. Our mission is to treat each patient as if they were a member of our own family.
Our ER team must see and treat patients based on the severity of the illness or injury, but you will be seen as soon as possible after your arrival. Our Attending Doctor will perform additional testing or procedures and these may be time-consuming, but they are required to complete your treatment plan. You may believe that you are "just waiting" during this time, but the Emergency Department team is working together to determine the best treatment for you.
If you experience any life-threatening symptoms, a trip to the emergency room is necessary. 
Some of the Emergency Services in Dubai
Shortness of breath
Fever in babies and toddlers
Chest pain
Loss of consciousness
Sudden changes in speech
Trauma
Excessive bleeding 
Prompt triage to facilitate delivery of specialized care
Ambulance service for patients, readily available, 24/7
An immediate response to an emergency
The hospital is equipped to handle complicated cases like cardiac arrest and peri-arrhythmias, to name a few.
There is no need to wait.
Blood and specimen testing services are provided by a laboratory.
X-ray
Ultrasound, computed tomography, and magnetic resonance imaging
Emergency Care in Dubai
Among our Emergency specialties are:
Being one of the best emergency hospitals in Dubai, HMS Mirdif Hospital provides a wide range of diagnostics for individuals with a variety of symptoms.
They are as follows:
A cut wound and bleeding
Allergy reactions and weakness
Back pain
Breathing problems
Burning
Coughing and breathing problems
Epistaxis
Fainting
Fractures and traumatic injuries
Headaches
Hypertension
Pain in the abdomen
Pain in the chest
Removal of a foreign body or thing.
Symptoms of the flu.
Treatment for kidney stones and colic stones.