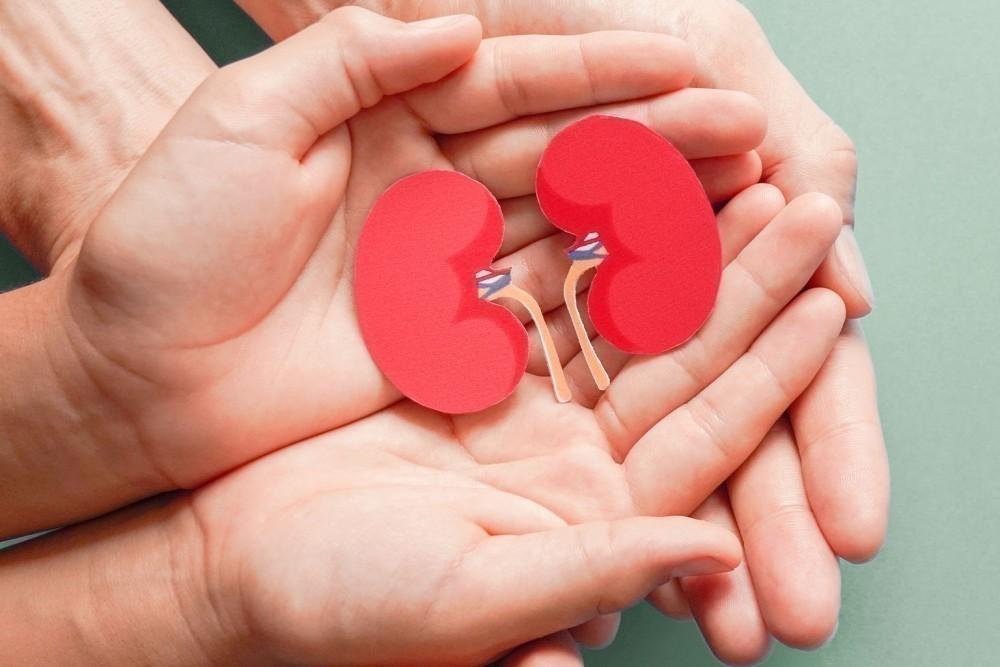 What is Nephrology?
Nephrology is a branch of internal medicine that specializes in the treatment of kidney problems.
You have two kidneys in your body. They're on either side of your spine, underneath your ribs. The kidneys are responsible for a number of important tasks, including:
Eliminating waste and extra fluid from the bloodstream.
Maintaining electrolyte balance in the body.
Releasing hormones that regulate blood pressure.
Chronic renal disease, kidney infections, and kidney failure are among the problems they treat. If you have a complex or advanced kidney condition that necessitates specialist care, your primary care doctor would most likely refer you to a nephrologist.

A nephrologist is a doctor who specializes in the treatment of kidney problems. Nephrologists are experts not only in disorders that affect the kidneys, but they're also well-versed in how renal disease or dysfunction can impact other regions of the body.
The Department of Nephrology at HMS Mirdif Hospital care with a team of best nephrologist in dubai for patients with diseases and disorders of the kidney. Our mission is to improve the health of patients with all forms of acute and chronic kidney diseases and manage complex or advanced nephrologic disorders.
Many of the diseases that affect your kidney affect your entire body, as this needs to function properly. Our advanced kidney care is provided in a warm, friendly setting so you feel comfortable and relaxed during your treatments. Our Team of Specialist is here to help you manage your symptoms and improve your quality of life, you can rest easy knowing you're in good hands.
Our Nephrology Department with the best nephrologists and the kidney specialists focuses on the diagnosis and treatment of diseases of the kidney and because the kidney performs so many critical functions, our Medical team have expertise in primary kidney disorders, but also the management of the systemic consequences of kidney dysfunction.
Medical Conditions/ Diseases cared for by Our Nephrology Department includes:
Primary kidney disorders such as glomerular diseases (such as glomerulonephritis or the nephrotic syndrome), 
Tubulointerstitial kidney diseases, 
Tubular defects
Toxins on the kidney, including various diagnostic and therapeutic agents. 
Kidney vasculature (such as renal artery stenosis)
Infections and neoplasms of the kidney
Abnormalities of the kidney, collecting system and bladder (such as nephrolithiasis)
Renal failure
Chronic kidney disease
Hematuria
Proteinuria
Kidney stones
Hypertension
Disorders of acid/base or electrolytes
Laboratory Tests and procedures for the daignosis:
Blood tests.

Glomerular filtration rate (GFR): This test determines how effectively your kidneys filter your blood. GFR begins to go below normal values for the kidney diseases .
Creatinine in the blood: Creatinine is a waste product that is found in higher concentrations in the blood of persons who have kidney disease.
Blood urea nitrogen (BUN): High amounts of this waste product in the blood, like creatinine, indicate renal failure.

Urine tests.

Urinalysis: This urine sample can be examined for pH as well as abnormal quantities of blood, glucose, protein, or bacteria using a dipstick.

The albumin-to-creatinine ratio is a measurement of how much albumin is present in (ACR). This pee test determines how much albumin protein is present in your urine. Kidney failure is indicated by the presence of albumin in the urine.

Urine is collected every 24 hours. This approach collects all of your pee over the course of a 24-hour period in a specific container. This sample can be subjected to additional testing.

Clearance of creatinine. This is a creatinine measurement derived from a blood sample and a 24-hour urine sample, which is used to quantify the quantity of creatinine that has left the blood and gone to the urine.
We offer a range of treatments for kidney disease including:
Kidney surgery
Blood pressure Management
Medications
Nutrition